The month of June features the newly recognized federal holiday,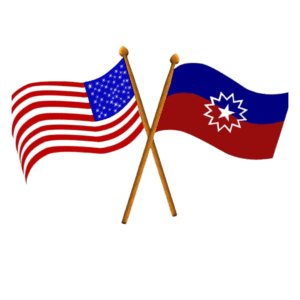 Juneteenth. This day symbolizes June 19, 1865, when Major General Gordon Granger informed enslaved people in Texas about the end of the Civil War and the abolition of slavery.  In correspondence with the City of Durham's equity initiative, the Department of Transportation is promoting Juneteenth as an opportunity to pause and reflect on the nation's history and emphasize the importance of Juneteenth for the African American community through the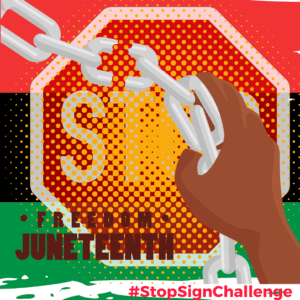 #StopSignChallenge.
The #StopSignChallenge  is a digital campaign designed to promote healing, learn more about history, and create a pathway for social change. 
Stop signs were designed to effectively control vehicle traffic by forcing all drivers to remove their foot from the gas and onto the break. Most people approach a stop sign the same way they would crossing a street by looking or listening for traffic in both directions. This Juneteenth Holiday, we encourage you to do the same. In your capacity, look forward to imagine what is ahead for change, but also look in the opposite direction at the past and realize the wounds that still exist.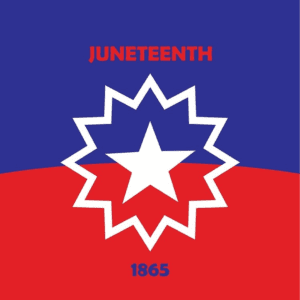 Juneteenth is more than a celebration. Instead, it is a moment of truth. Use the #StopSignChallenge to help you Celebrate, Educate, and Advocate the significance of Juneteenth and the continued push for racial equity. Celebrate how far society has come. Educate yourself on the effects of history. Advocate to create space for greater healing.
Additional Educational Resources:
https://www.purewow.com/family/how-to-celebrate-juneteenth
Juneteenth Events in the RDU:
https://triangleonthecheap.com/juneteenth-celebrations-triangle/