Happy National Bike Month! Join us for a series of biking activities, programs, and initiatives to encourage biking and enhance cycling safety in the Bull City and beyond.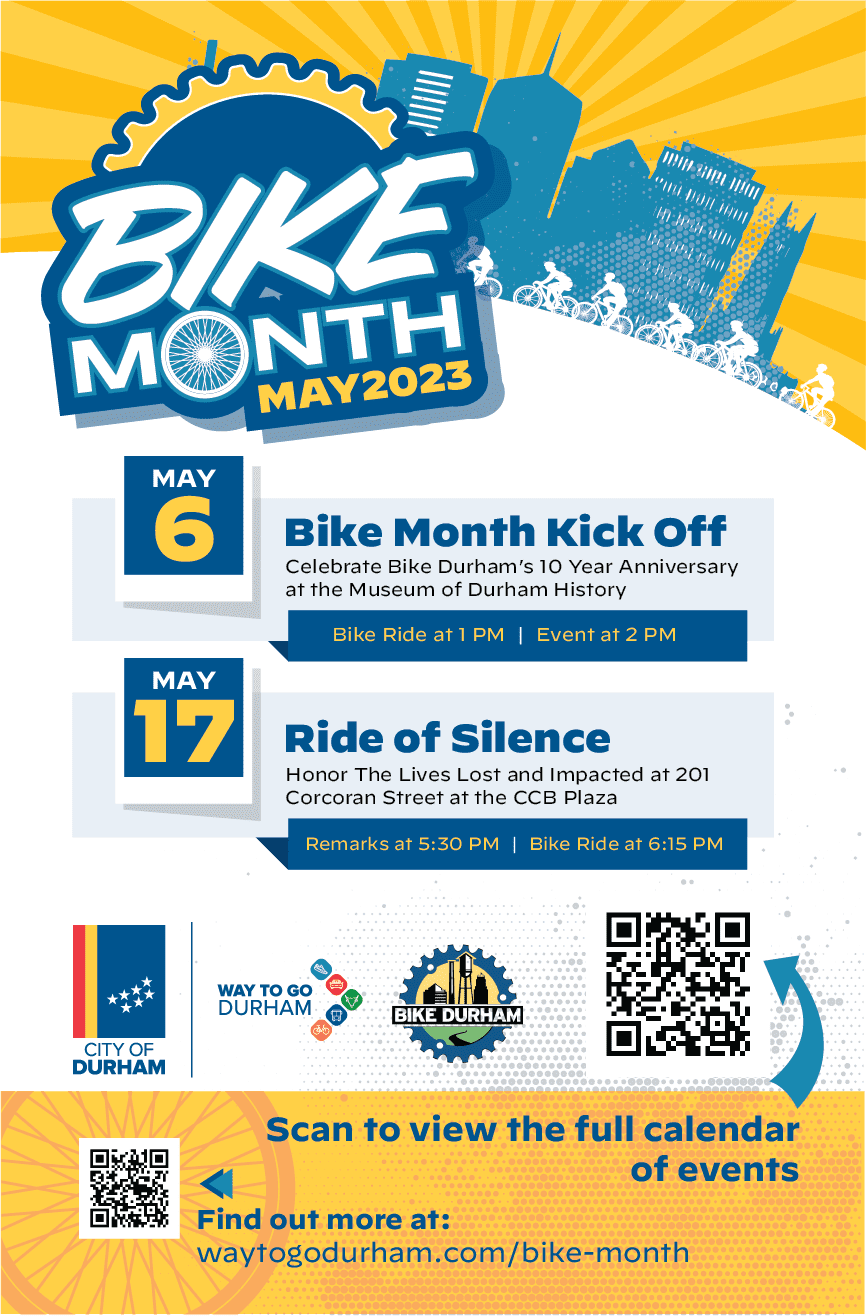 To ensure that you start Bike Month on the right pedal, we have complied numerous resources to enhance your knowledge to safely bike in the Bull City.
Tips for Biking in NC Safely Video 
Bike Improvement Projects
The City is excited to share the projects we have completed and the ones that will come later this year. 
Erwin Road Improvements: 
Erwin Road was on the North Carolina Department of Transportation's resurfacing list. Due to this, we are using the pre-existing efforts to address the pressing concerns for bike lane improvements along Erwin Road. This improvement will help increase safety for cyclists traveling along this road. The green paint will help increase visibility for cyclists as they travel.
Bike Fixit Stations Installed:
Our crew installed Bike Fixit Stations in the Chapel Hill and Corcoran Street Parking Garages in January.
Neighborhood Bike Routes:
The Department of Transportation is proud to highlight the new Neighborhood Bike Routes to help residents navigate their communities safely via bike. This project uses local streets that are low-speed and low-volume to place signage, pavement markings, and speed-reducing measures to increase bike transportation in these areas. The routes are 7 miles long and within a 1.5-mile radius of Downtown Durham. Construction for this project is expected to begin in mid-May. To learn more about this project, visit the webpage.
This month, our department mailed postcards to inform the public of the new projects. View the templates below.